What are your areas of practice? What is your expertise?
My areas of practice include Crop development, production and management, Pest management and bio-control, and Soil fertility evaluation and nutrient management.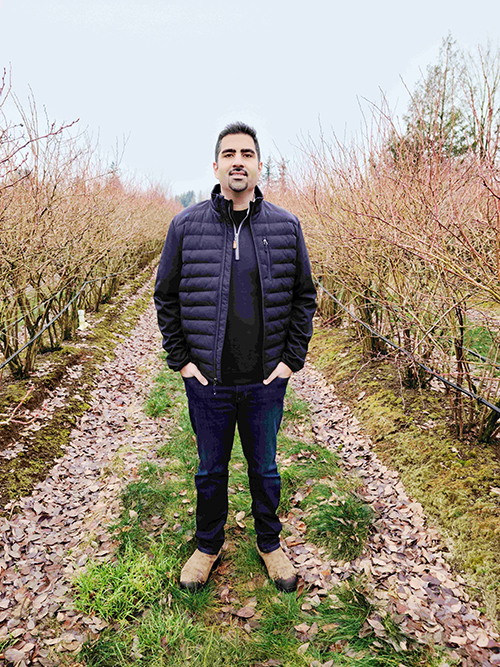 Why did you choose the career you are currently in?
Growing up on our family farm, I developed a passion for farming and growing crops from an early age. When I began taking a management role on our farm, I met with my local Sales/Field Rep from Terralink Horticulture Inc. He would help me with any questions I had and provide recommendations on crop inputs that would help grow my crops and protect them from pest/disease damage. I quickly realized I wanted to do what he did; work in the Agricultural field and try to help growers. To achieve this, I completed my B.Sc in Production Horticulture and in 2008 I joined Terralink Horticulture Inc.
Why did you become a Registrant of BCIA?
I joined BCIA as I felt I could learn more being a part of a group of my peers and continue to grow my knowledge through networking and continuing education.
What do you do in a typical workday or week?
I work daily with growers in my region and help them with any questions or concerns they have and I provide them with crop input solutions specific to their needs.
On our own farm, I manage the production of our Blueberries and Raspberries from planting to harvest as well as marketing fruits destined for the fresh and process markets.
Share some interesting "perks" and experiences of your job.
It would definitely be the customers I am fortunate enough to work with, they are fabulous, to say the least. They are all hard-working farmers who always welcome ideas and value my expertise. I know I learn as much from them, if not more, than they may from me.